---


---
About George...
He is a 43 year old African Grey parrot who came to us 3 years ago when his owner could no longer care for him. You must remember that some parrots live as long or longer than we humans. He is the greatest friend and likes just about everyone. He goes on many adventures and we will be updating this page regularly.

---
George practicing his "wave".
---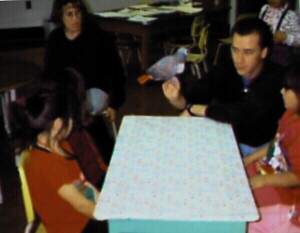 George with little friends.
---